EVENTS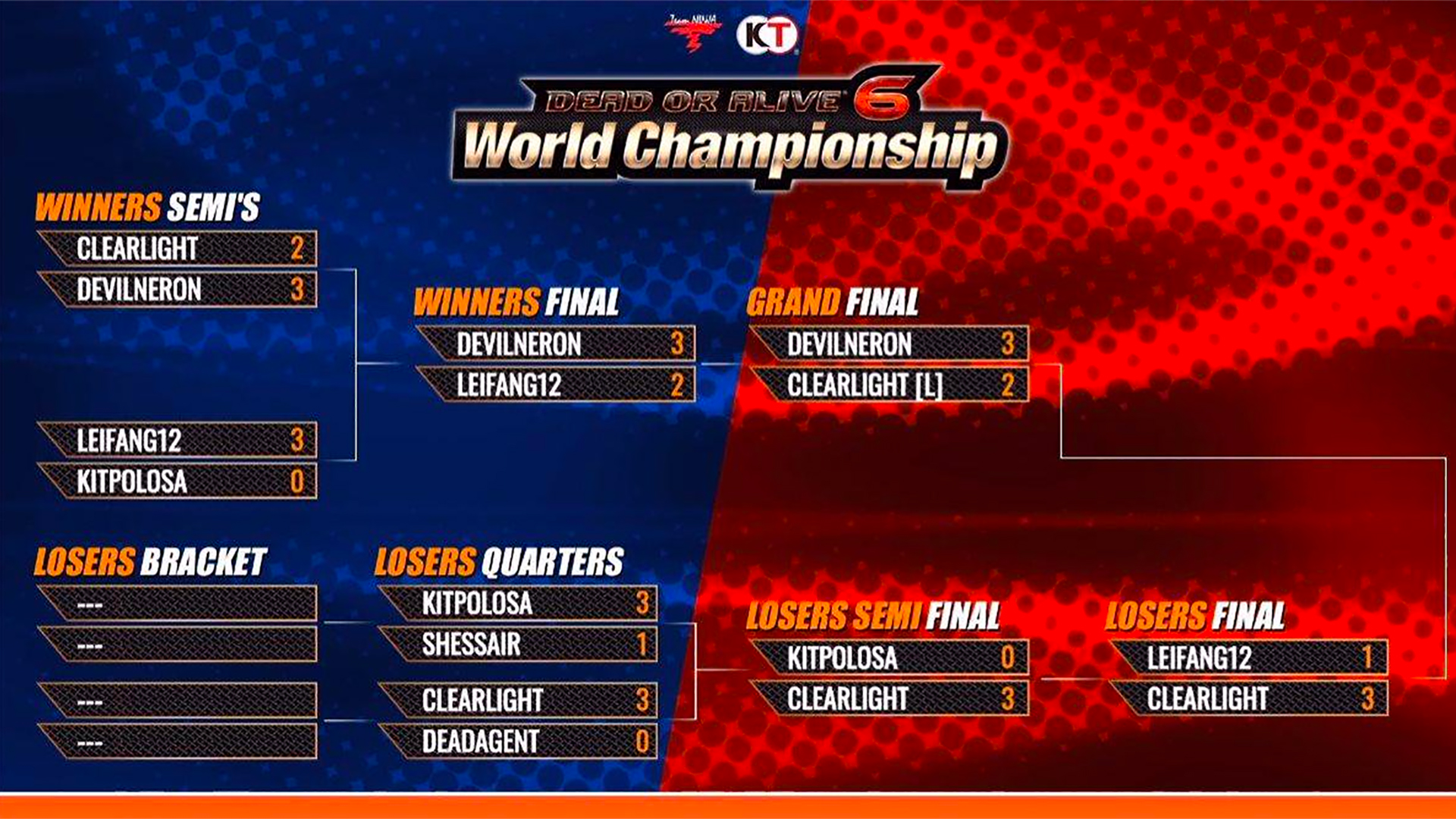 EU East Online Qualifier Results
2019.09.08 - 2019.09.10
The Online DOA6WC Qualifier for EU East has concluded on September 10th! The East European champion for this online event was DevilNeron! Although DevilNeron isnt widely known around the globe, he was able to defeat Clearlight who has participated in several online events in the past. DevilNeron went through the bracket in a very unique way we hadn't seen before in the DOA6WC.
There were several instances where he looked defeated and some how came back ending the fight with a score of 3 to 2. In fact, all of his fights ended with a 3 to 2 score and almost always he had to fight back from a match deficit.
One match that stood out in particular was his match VS Leifang12 in the winner's final where Leifang12 had adjusted his playstyle and was looking to take out DevilNeron but a quick switch from Hayabusa to Kokoro brought him back and he was able to survive to make it to the end to fight Clearlight and win the Grand Finals with another 3 to 2 score.

Check the DOA6WC leaderboards for the current standings of all the players from around the world.
If you didn't catch any of these intense matches live, you can catch the Top 8 as well as previous events of our 2019 tour on our DOA6WC Video Playlist. We hope to see you at our next event fighters!


TOP8