EVENTS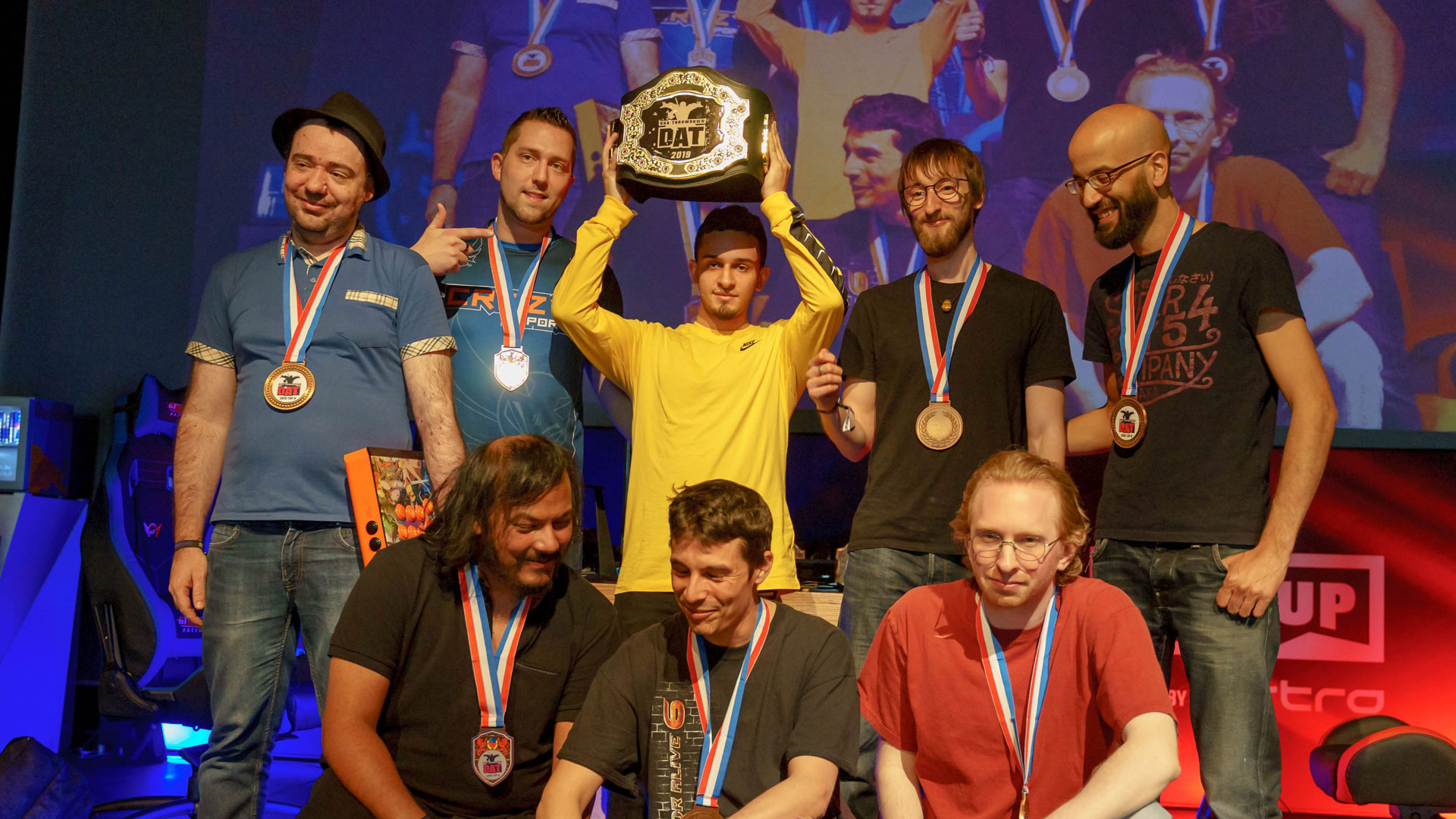 The MIXUP Results
Lyon, France | 04.20.2019 - 04.21.2019
The first point qualifier for the DOA6WC 2019 has concluded and the top 16 players of the event are now on the DOA6WC leaderboard. This competition took place at the Mixup tournament in Lyon, France from April 20th-21st. The Mixup showed everyone that the European scene has been practicing hard for the DOA6WC and rightfully so with the news of top North American players, Ryane "XCaliburBladez" Jimenez and Erik "Rikuto" Artgetsinger, scheduled to make an appearance.
Unfortunately, we didn't get to spectate one of France strongest players, Tristan "Snow" Mazars. He was not present for this event but hopefully we'll see him in future qualifiers. Jim "Gehaktbal" Timmerman however made the long drive from the Netherlands to participate and put on quite the show sending Rikuto to the loser's bracket in Top 8. Surprisingly Rikuto gets eliminated early by losing his second match to Laurent "Bonustage" Benezet in a close set. XCaliburBladez on the other hand, worked his way to the Grand Finals but along the way had one of the most exciting matches of the day against Satheen "Ky-Dragon" Soomer. Ky-Dragon was just one round away from sending XCaliburBladez to the loser's bracket but ends up losing the set. XCaliburBladez fights Gehaktbal in the grand finals but this time using Phase-4. Gehaktbal looked unprepared for the match up and it was a clean 3-0 from XCaliburBladez making him the Champion of the first DOA6 World Championship Point Qualifier!
Make sure to check out the top 16 players of this event to see how many points they have earned thus far for the DEAD OR ALIVE 6 World Championship. We hope to see you at the next event in Osaka Japan for KVO x TSB on May 2nd 2019 followed by CEO in Daytona beach on June 28th - June 30th Registration available now!
https://youtu.be/eEUkOzOLrHM (JP)
https://www.twitch.tv/videos/414256158 (FR)