EVENTS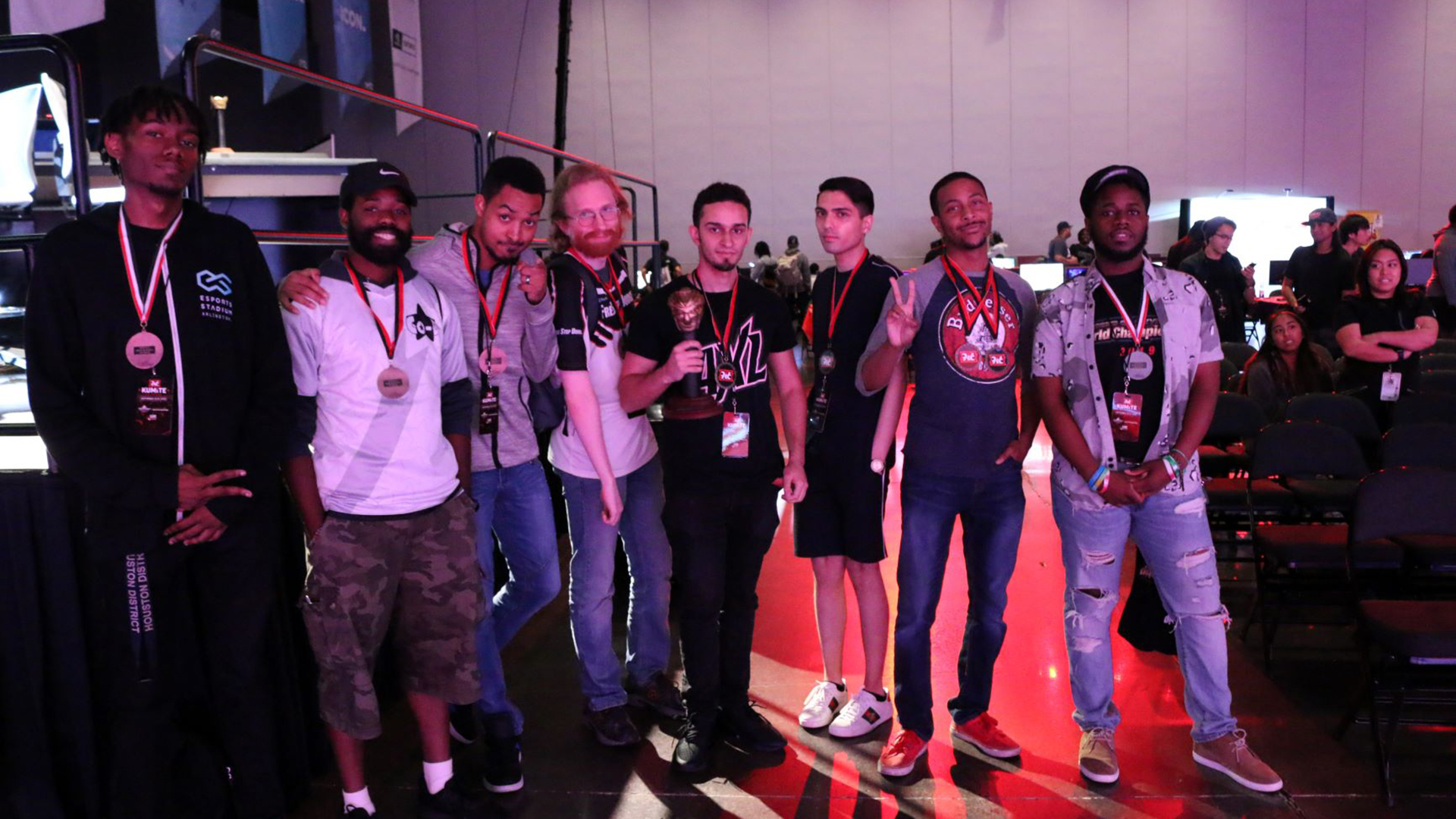 Kumite in Texas 2019 Results
Arlington, TX, USA | 09.13.2019 - 09.15.2019
The third North American DOA6WC qualifier has finally concluded! This event was a Point Match Qualifier and took place at Kumite In Texas in Arlington, TX inside Esports Stadium from September 13th - September 15th. This event took place on the same date that the Tokyo Game Show Fatal Match Qualifier was going on so there was plenty of DOA6 chatter in the air this weekend.
All the major players from North America showed up to participate at this event on the amazing stage set up at Esports Stadium. From East to West and North to South, all the heavy hitters were here to try and boost their point lead on the leaderboard.

Mark "Hoodless" Macklin was back again to try and win his first DOA6WC event coming in 2nd in the past two qualifiers. Reginald "ElectrifiedMann" Wysinger and Kristian "Mr_Kwiggle" Mclean were back to top one another in the leaderboards as well. The previous qualified players, Ryane "AXL | XCaliburBladeZ" Jimenez and De'Angelo "Killyxx" Byrd, came for a rematch and to win some more prize money.

This time the North American fighters didn't have to worry so much about the international players with TGS going on but they did have to deal with new talent making waves like Nicholas "Sosicknashfan" Johnson, Tad "T-Boy303" Meng, Steadman "CrazySteady" Gibbs and Leon "Mona Vanderwaal" Nawabi.

These four players made people think twice about staying comfortable in the top and in some cases prevented some of the most commonly known players from making it to the Top 8 finals. Kumite In Texas was a stunning event and the players fought hard but when the dust settled there was only 2 left in the finals and that was AXL | XCaliburBladeZ and Killyxx.

This rematch was the first time we saw a bracket reset in NorthAmerica. AXL | XCaliburBladeZ brought out his secret weapon Kula and Killyxx came out with his hard-hitting Tina.
Although Killyxx was struggling adjusting to the Kula play he eventually came around and was able to reset the bracket coming out of the loser's bracket where AXL | XcaliburBladeZ sent him.
Unfortunately for Killyxx, AXL | XCaliburBladez had enough time to figure him out and closed the match becoming the first Player to win three DOA6WC Qualifiers in this year's tour!

Check the DOA6WC leaderboards for the current standings of all the players from around the world.
If you didn't catch any of these intense matches live, you can catch previous events of our 2019 tour on our DOA6WC Video Playlist.


Here are the Top 16 Competitors: