EVENTS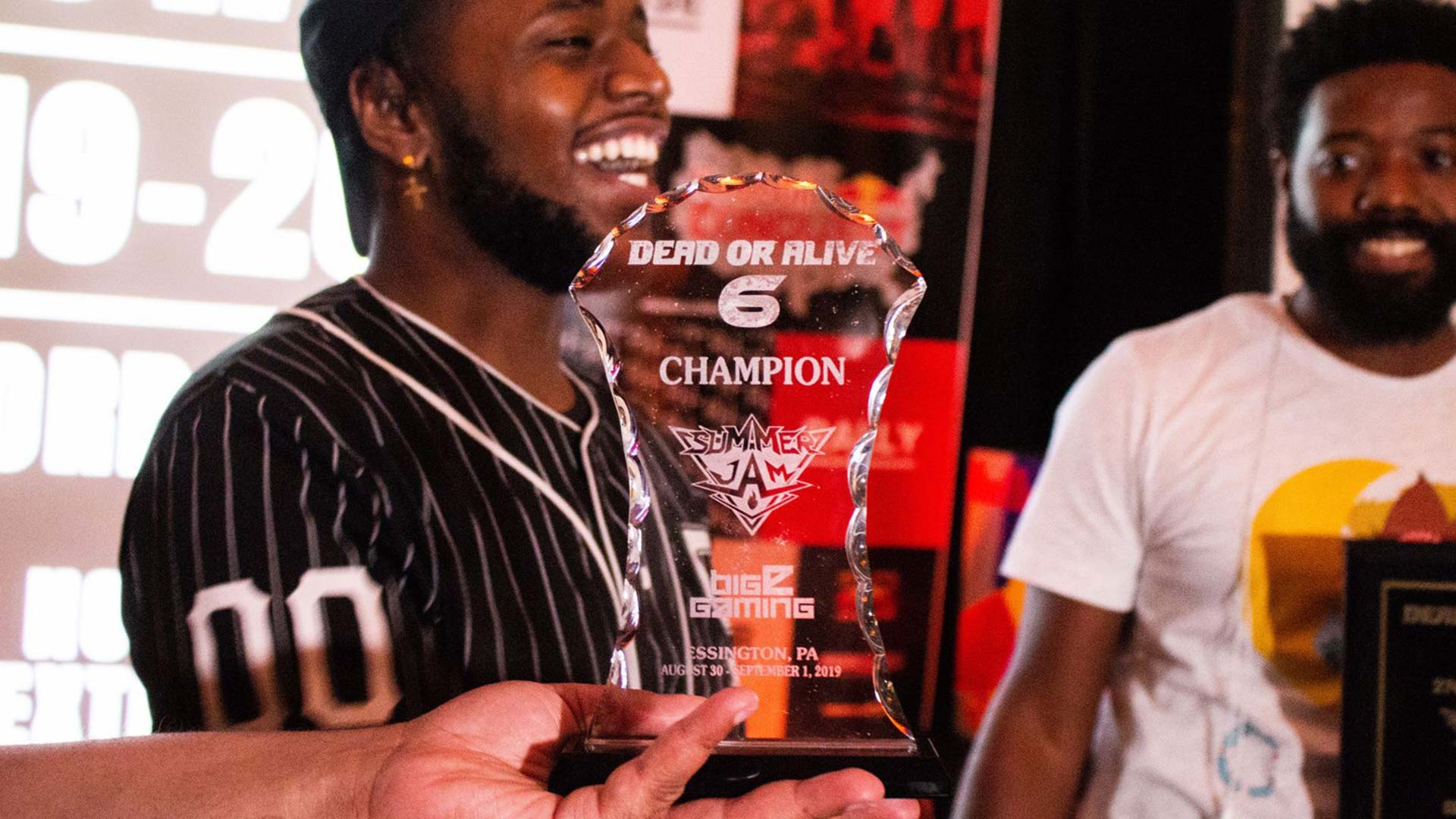 Summer Jam 13 Results
Essington, PA, USA | 08.30.2019 - 09.01.2019
The second North American DOA6WC qualifier has finally wrapped up and it had several surprises. This event was a Fatal Match Qualifier and took place at Summer Jam 13 in Essington, PA from August 30th - September 1st. This was another event where several players around the globe were expected to show up and they didn't disappoint. Players from Asia, Europe, Canada and all around the U.S. came with one plan in mind and that is to qualify for the finals in Japan.

At this event, the DOA6WC Qualifier champion from CEO, Ryane "XCaliburBladeZ" Jimenez, decided to compete against the best once more. Although he is already qualified for the finals in Tokyo, he wanted to earn a little extra prize money. However, that was going to change this time around with an incredible player named De'Angelo "Killyxx" Byrd who didn't participate at CEO but was at Summer Jam to try and get himself on the DOA6WC leaderboards. At this event, not only did he get on the leader boards but demolished the competition in extraordinary fashion with the character Tina. Throughout the entire event Killyxx only lost 1 match making him look extremely dominant with scores of 2-0 and 3-0 during his run and instantly qualifying for the finals in Tokyo Japan!

Although Killyxx is someone that stood out during this event, there was several amazing players to look out for throughout the event. Players like "Rob Boss", "Dr. Impact" and "Ky Dragon" from France were also in attendance fighting through the bracket. From Asia we had returning top players "Comp | Siologica" and "Comp | TeruRock" fighting through the bracket and also making it to the top 8. A Popular community member "Force Of Nature" from Canada was also there to represent the Canadian region. In the end, it was Killyxx's incredible performance that stole the show and guaranteed himself a spot in the finals in Tokyo, Japan on November 23rd 2019.

Check the DOA6WC leaderboards for the current standings of all the players from around the world.
Our upcoming events are The Fall Classic in North America and Ultimate Fighting Arena in Europe that both take place on October 4th – 6th ! Register today and we hope to see you their fighters!