EVENTS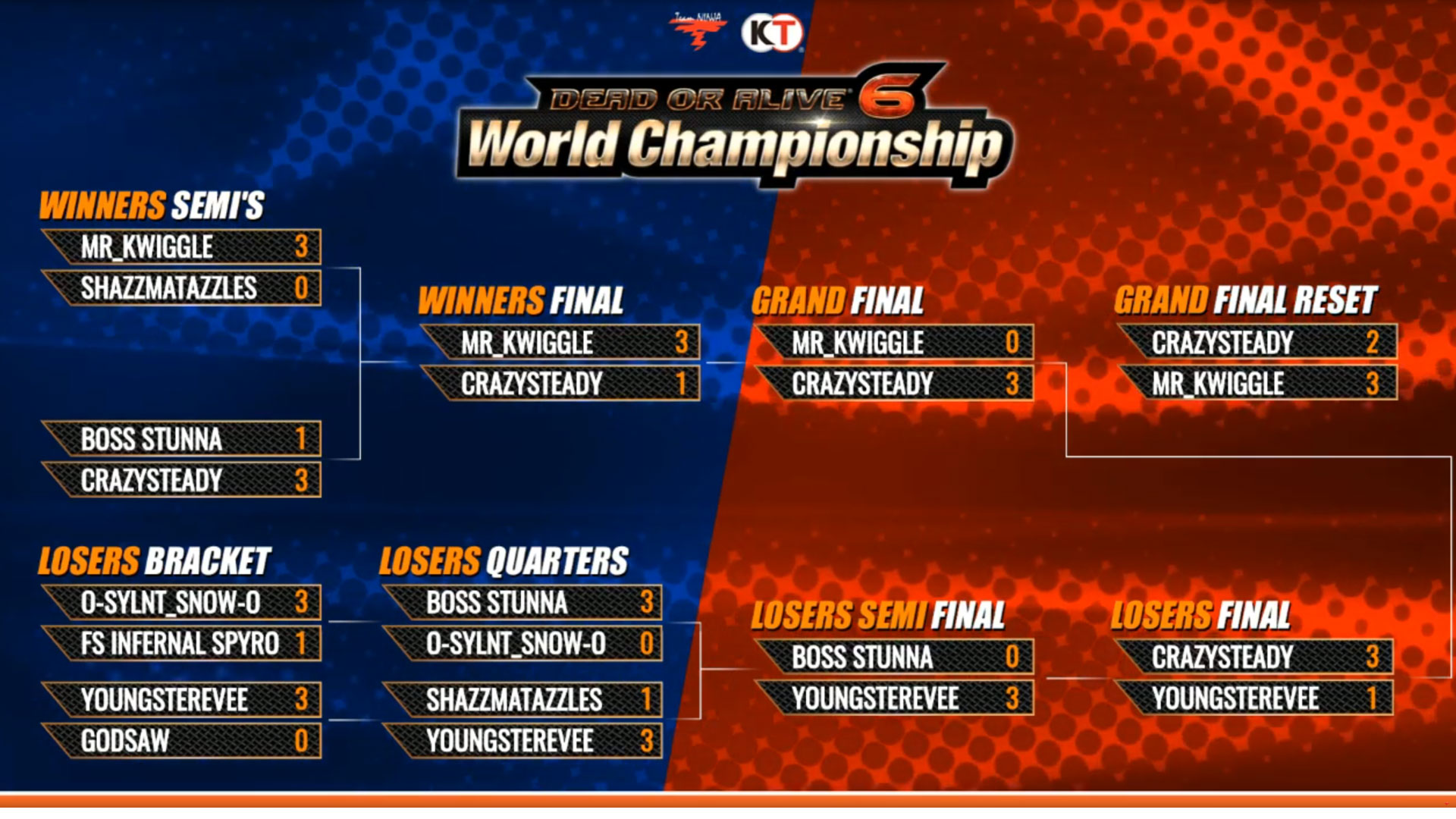 NA West Online Qualifier
08.20.2019
The Online NA West DOA6WC Qualifier has officially concluded on August 20th after one of the most thrilling comebacks we've seen so far this year on the tournament scene. The Grand Finals saw Mr Kwiggle defeat CrazySteady in the final round to take home first place, but it's the story of how these two made the finals, and then the epic battle between the two that really stole the show. CrazySteady was sent to the loser's bracket by Mr Kwiggle in the Winners Finals, but then CrazySteady fought his way back to the Grand Finals, only to face the man who beat him earlier. CrazySteady then went on to beat Mr Kwiggle five straight matches, and was only one round away from winning the event before Mr Kwiggle stormed back. Kicking it into high gear, Mr Kwiggle battled all the way back to ultimately take down CrazySteady in an unbelievable series of fights, taking home the top spot of the night.
Below are the rankings of the Top 16 player in the NA West Online Qualifier.
And remember, if you didn't catch the intense action live, you can watch the top eight matches as well as previous DOA6WC events on our DOA6WC Video Playlist. For now keep practicing fighters and we hope to see everyone at our next qualifier!


Top 8