EVENTS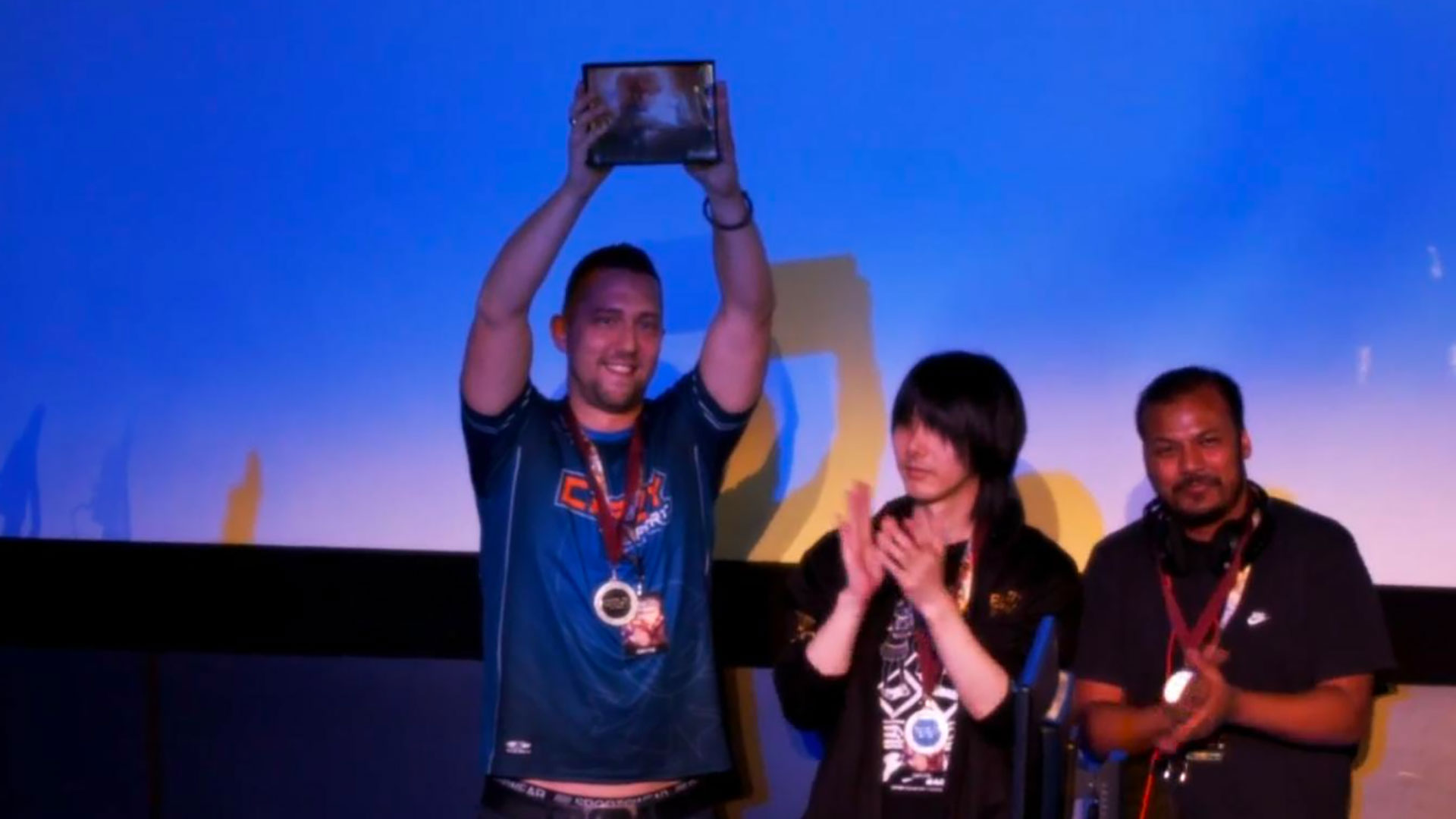 VSfighting 2019 Results
Birmingham, United Kingdom | 07.20.2019 - 07.21.2019
The second European competition of the DEAD OR ALIVE 6 World Championship, VSFighting 2019, took place in Birmingham, UK.

Since The MIXUP, which took place in France in April, strong players such as Crazy|Gehaktbal and Ky-dragon who are ranking high in points at European tournaments, gathered from all across Europe. Top Japanese players COMP|Siologica, COMP|TeruRock, who have continued to compete in the qualifiers around the world from Taipei Major to CEO, and the American player UGS|BBoy Dragon, who participated in KVOxTSB 2019, also took part in the competition, making it an international tournament with players from three regions.

In addition to these players, the remaining competing players from the Top 8 were ElenaBathory (Helena), considered by many to be the strongest female player in Europe, Snow (Kula Diamond, Phase 4) from France, and ULTIMA|Ivanov (Christie) from Italy.

In the Top 8 winners, the European players overpowered the Japanese players, showing them the meaning of home advantage. The battle of Siologica (NiCO) and Ky-Dragon (Kasumi, Mai Shiranui) was a close match with both players taking points and reaching 2-2, but in the final round Ky-Dragon edged through with trick blow. Gehaktbal who dropped 2 matches from the rush of TeruRock (Kasumi), changed his character from Zach to Bass. He then turned the tables through with a sharp hold and strong throwing techniques to win 3-2. In the losers matches, ULTIMa Ivanov and Snow advanced to confront TeruRock and Siologica, but the two Japanese players showed their true strengths and won. In the losers semi-final, teammates Siologica and TeruRock faced each other for the first time since Taipei Major. Siologica managed close the distance for a favorable position for NiCO and won 3-0.

In the winners final, Ky-dragon, who lost to Gehaktbal, fought again with Siologica. Siologica vowed to reduce the blows and got his revenge to win 3-0, resulting in the Grand Final match between Gehaktbal and Siologica. Compared to NiCO's finely tuned blows that stops opponents' moves, Bass strategically used bold holds and Hell Stabs (P+K) to show that his opponent could not control the pace of the match. Using powerful throws and holds to cause great damage, Gehaktbal became the VSFighting Champion.

Check the DOA6WC leaderboards for the final tournament results of all the players from around the world.

Our next event is Fatal Match Summer Jam 13 (8/30~9/1) in Philadelphia. Look forward to it!

Stream Channel
https://youtu.be/VaXKJYPnELE (JP)